Call for submissions: SCI CRT Awards 2023
Nominations period is now open
The submissions period has opened for the 2023 SCI CRT Awards – covering the global capital relief trades market and the US credit risk transfer market. The aim of the awards is to recognise excellence in, and help bring mainstream attention to, the risk-sharing industry.
Nominations should be received by 5 July. Winners will be announced at the London SCI Capital Relief Trades Seminar on 19 October.
Qualifying period: deals issued during the period 1 October 2022 to 30 June 2023.
The awards categories are:
Transaction of the Year
North American Transaction of the Year
Impact Deal of the Year
Innovation of the Year
Investor of the Year
Credit Insurer of the Year
Issuer of the Year
North American Issuer of the Year
Arranger of the Year
Law Firm of the Year
Contribution to CRT
Personal Contribution to the Industry
To aid in the judging process, brief written pitches along with supporting data are invited from those wishing to be considered for a given category. All written pitches should be submitted by 5 July and will be treated as strictly confidential.
Pitches should be limited to five pages and summarise achievements during the awards year, as well as any strengths or successes that support your submission:
How has your institution progressed over the course of the year?
What strategic goals have been met and how have they been achieved?
In which ways has your institution adapted to the trends that have driven market activity during the year?
What has been noteworthy about your engagement with the market, whether in terms of specific deals, geographical and/or sectoral diversification or innovation?
To maintain consistency in terms of award winners, please note the following guidance:
For deal-specific categories, nominations will be accepted only for commercial parties to the transaction (advisors are welcome to pitch, but only their investor/issuer client will be eligible for an award)
For public/syndicated deals, only the issuer will be eligible for an award
For private/bilateral deals, only the issuer and the investor will be eligible for awards
Advisors, such as law firms and arrangers, will not be treated as parties to a deal.
Pitch documents should be emailed to cs@structuredcreditinvestor.com. Please indicate which awards you are pitching for, giving appropriate contact details.
Judging process
Final selections will be made by the SCI editorial team, with input from an experienced advisory board comprised of active industry participants, each of whom will be recused from judging an award that they could be nominated for. The winners will be announced in a special awards edition of SCI and at the London SCI Capital Relief Trades Seminar on 19 October.
For enquiries about the awards process, please contact SCI Editor Corinne Smith at cs@structuredcreditinvestor.com.
For enquiries about advertising or sponsorship opportunities, please contact SCI Business Development Manager David Zaher at dz@structuredcreditinvestor.com.
SCI Capital Relief Trades Awards 2022
To view SCI CRT Special Awards Issue click here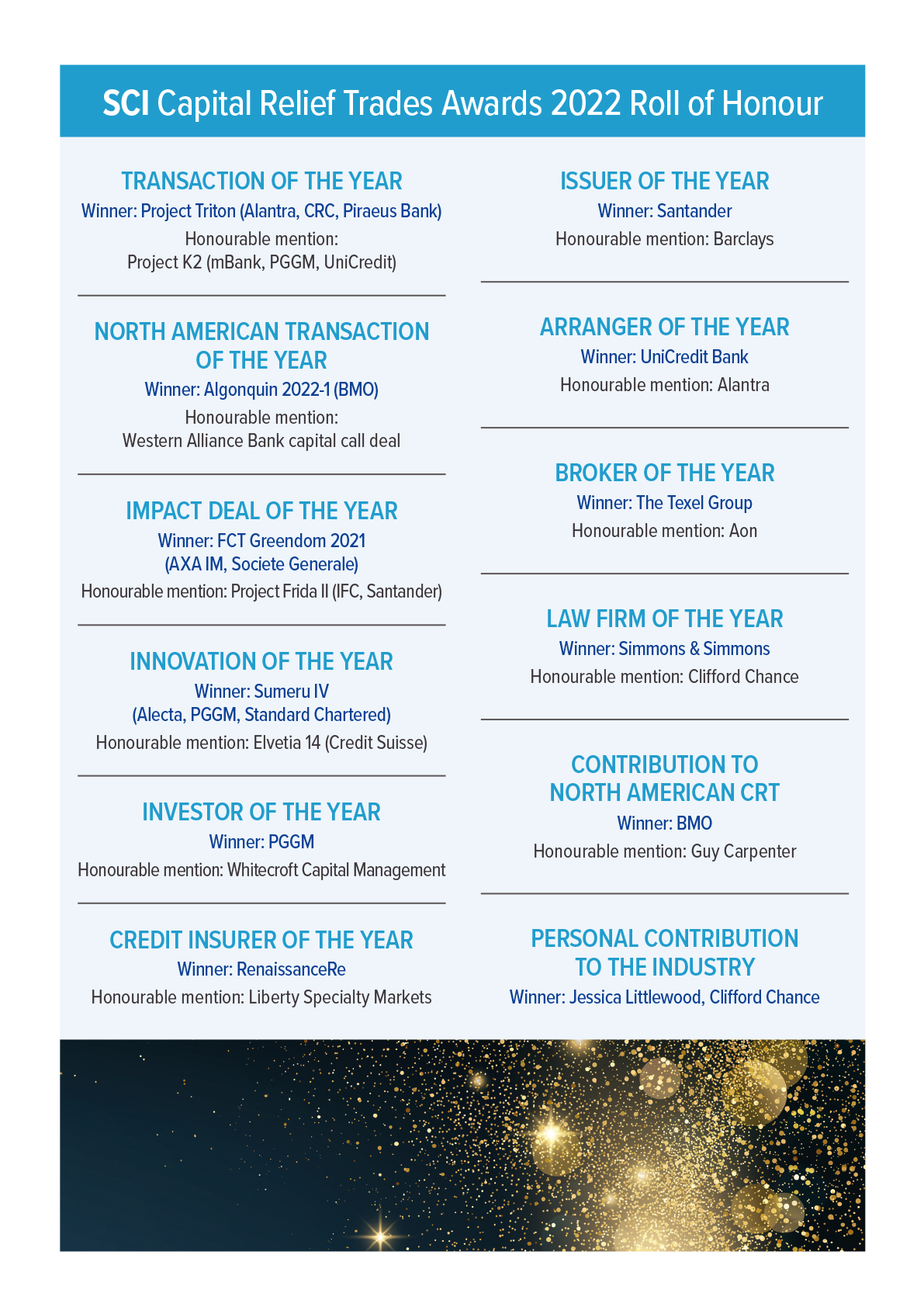 Winners





Honourable Mention





SCI Capital Relief Trades Awards 2021
To view SCI CRT Special Awards Issue click here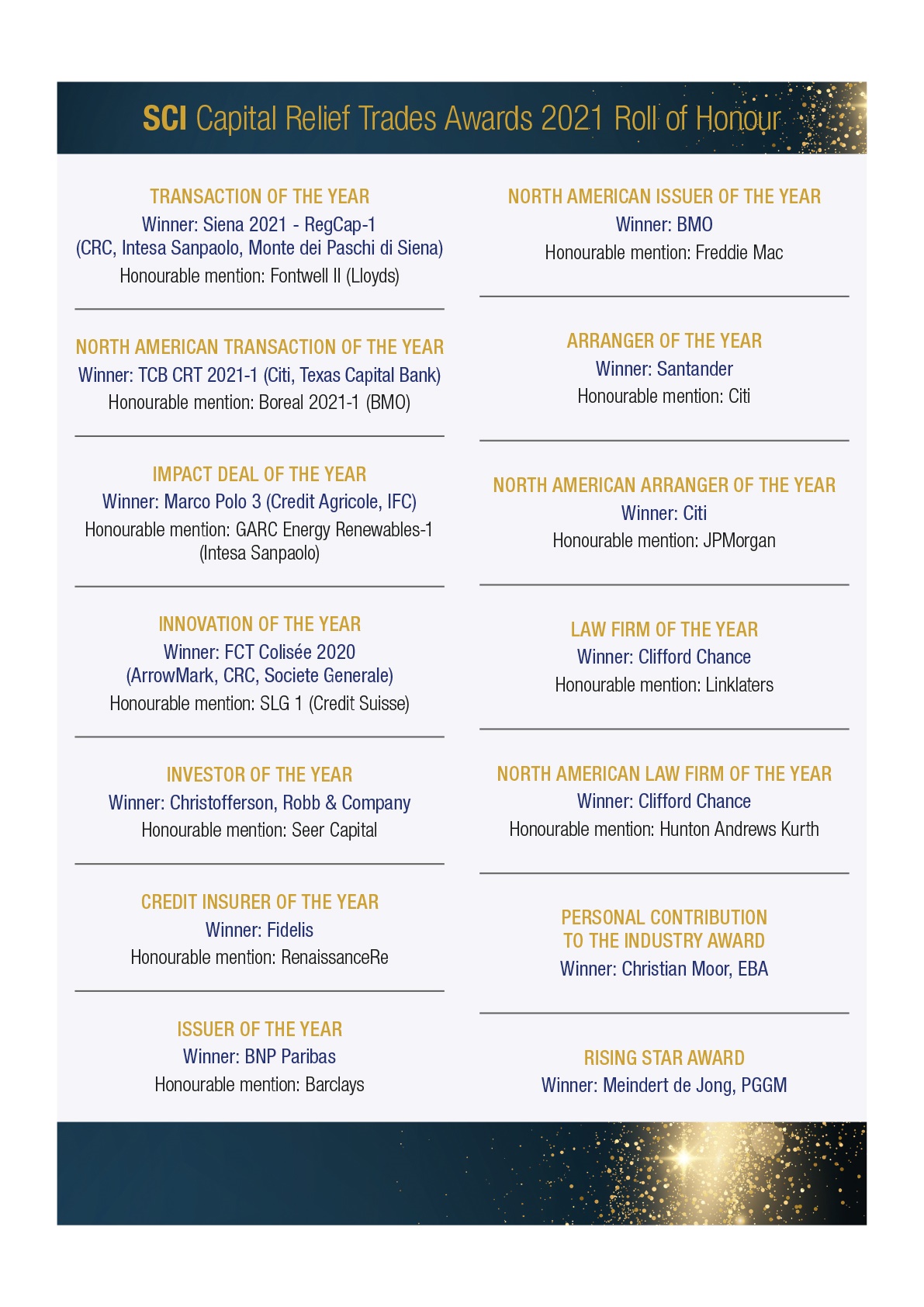 SCI Capital Relief Trades Awards 2020
To view SCI CRT Special Awards Issue click here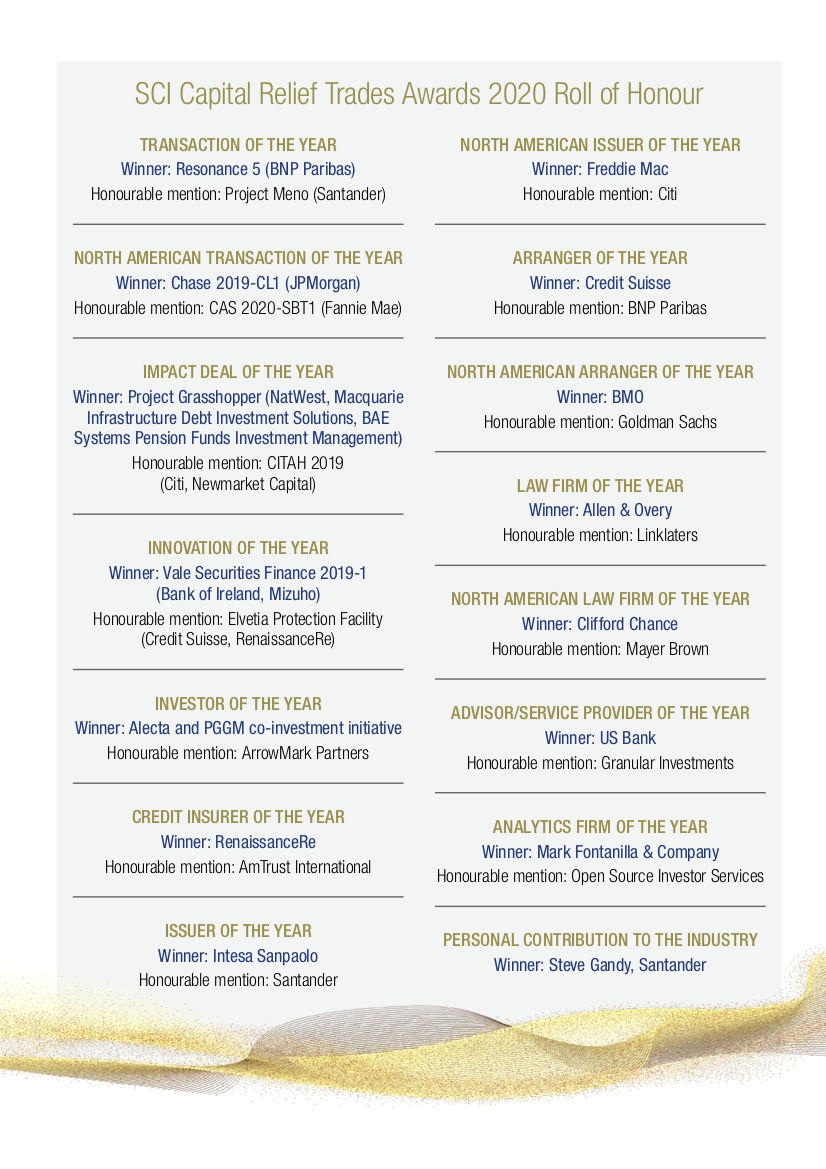 Winners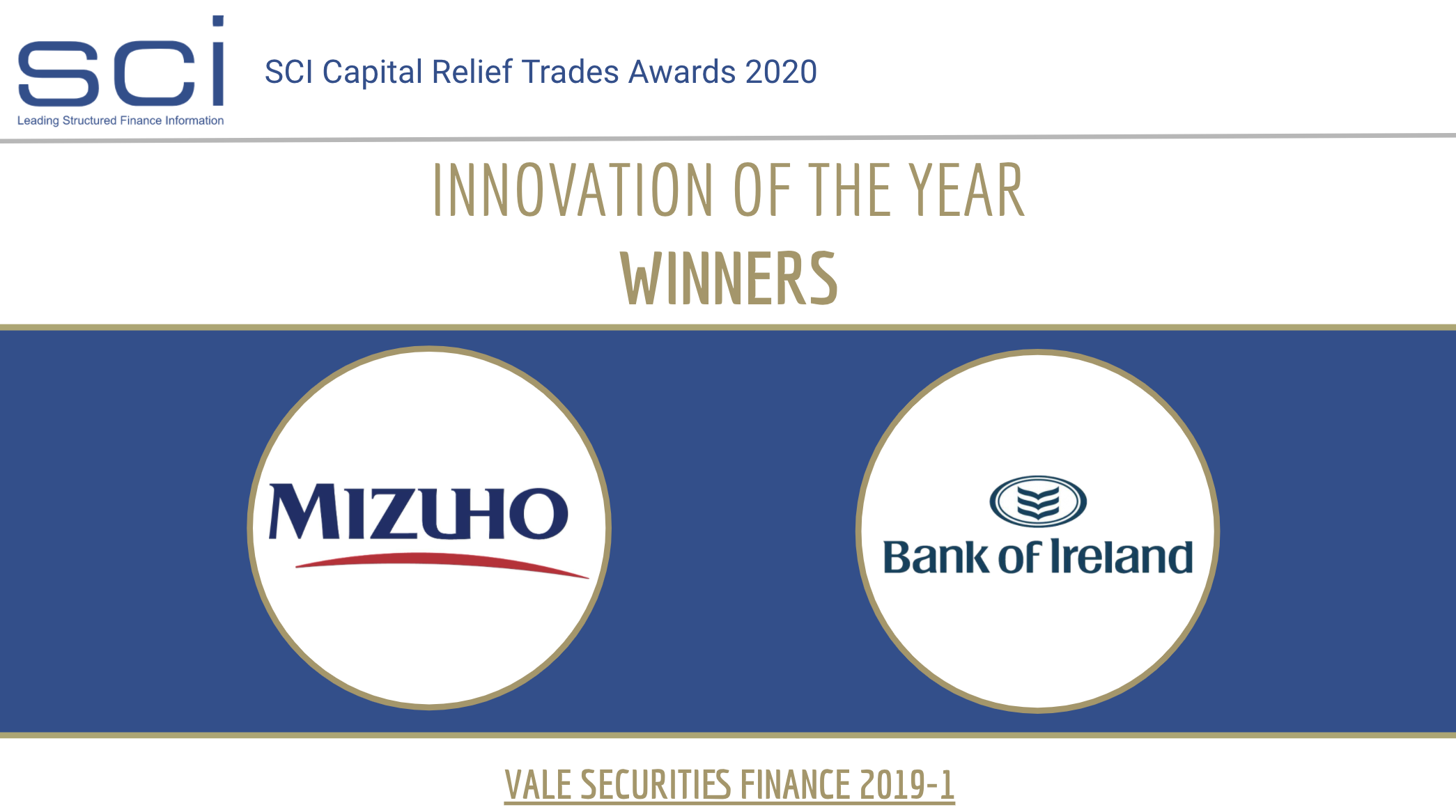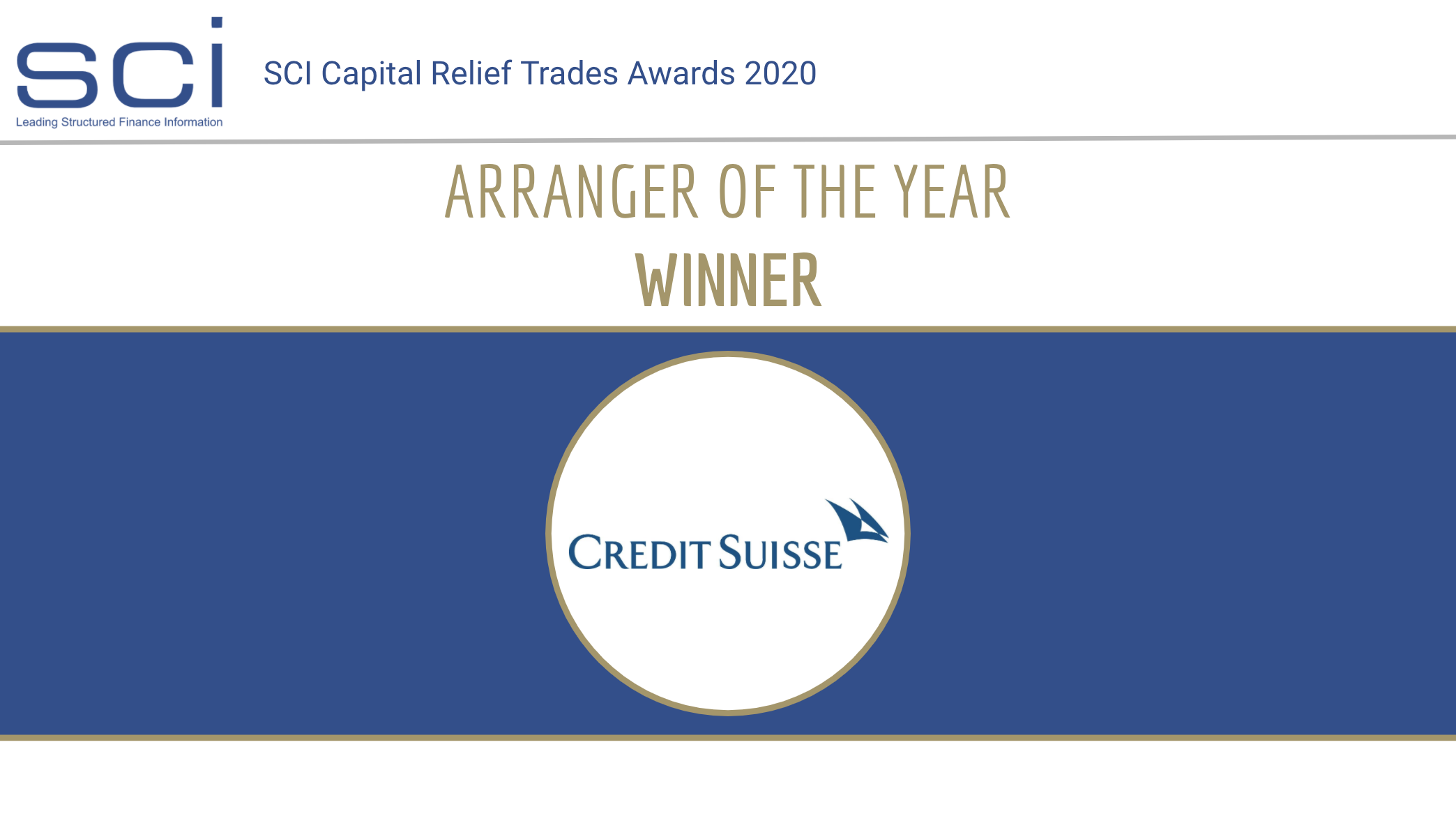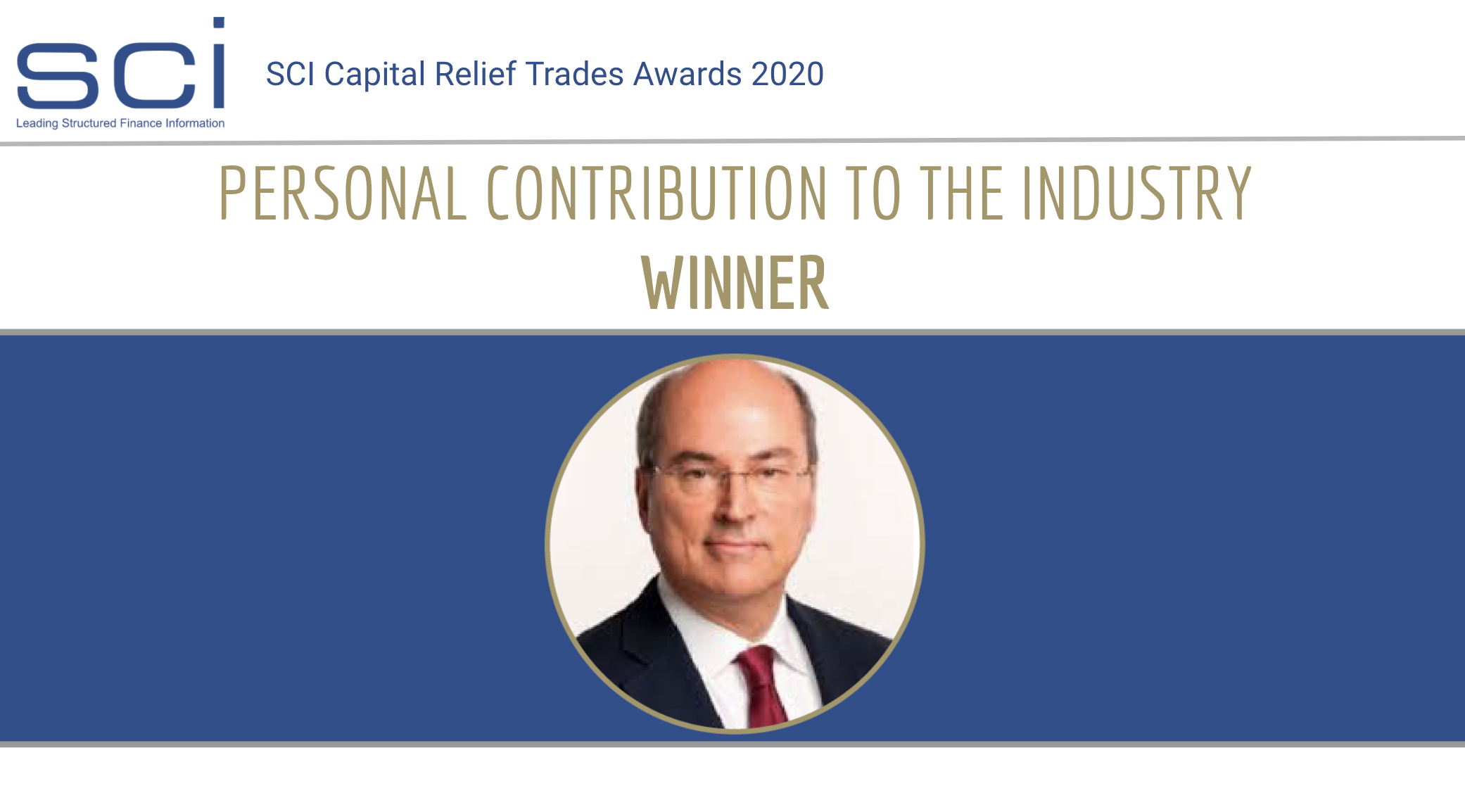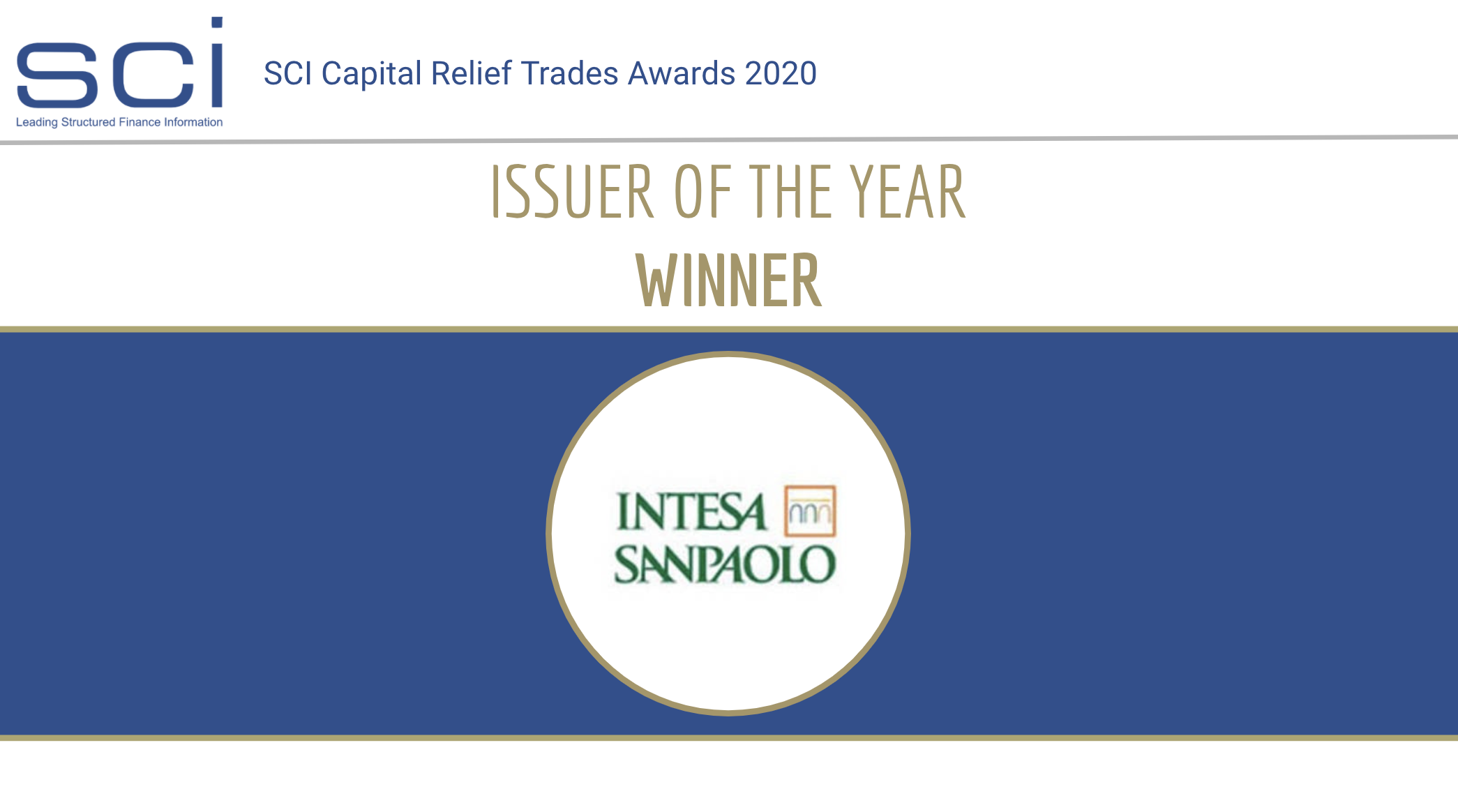 Honourable Mention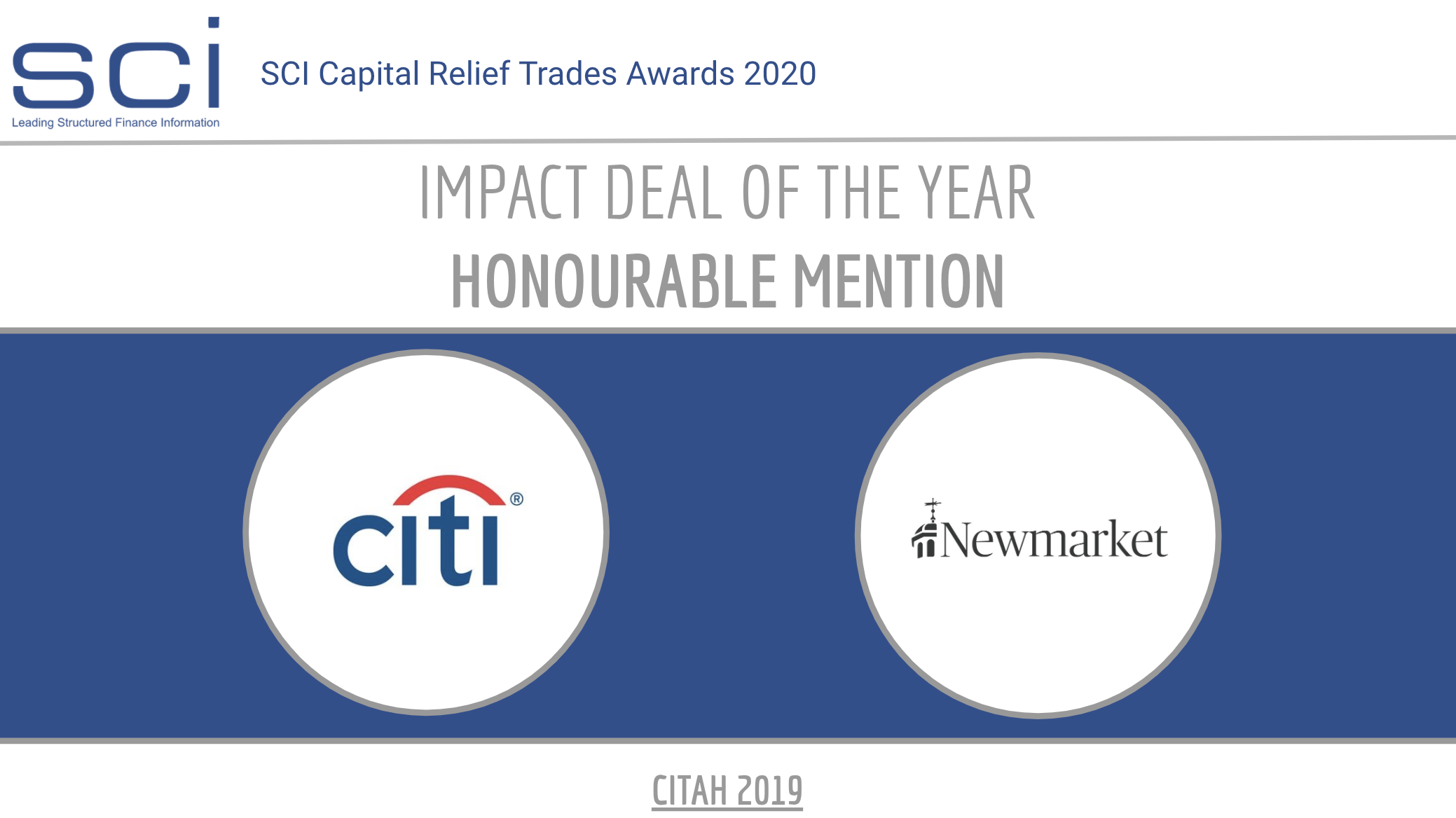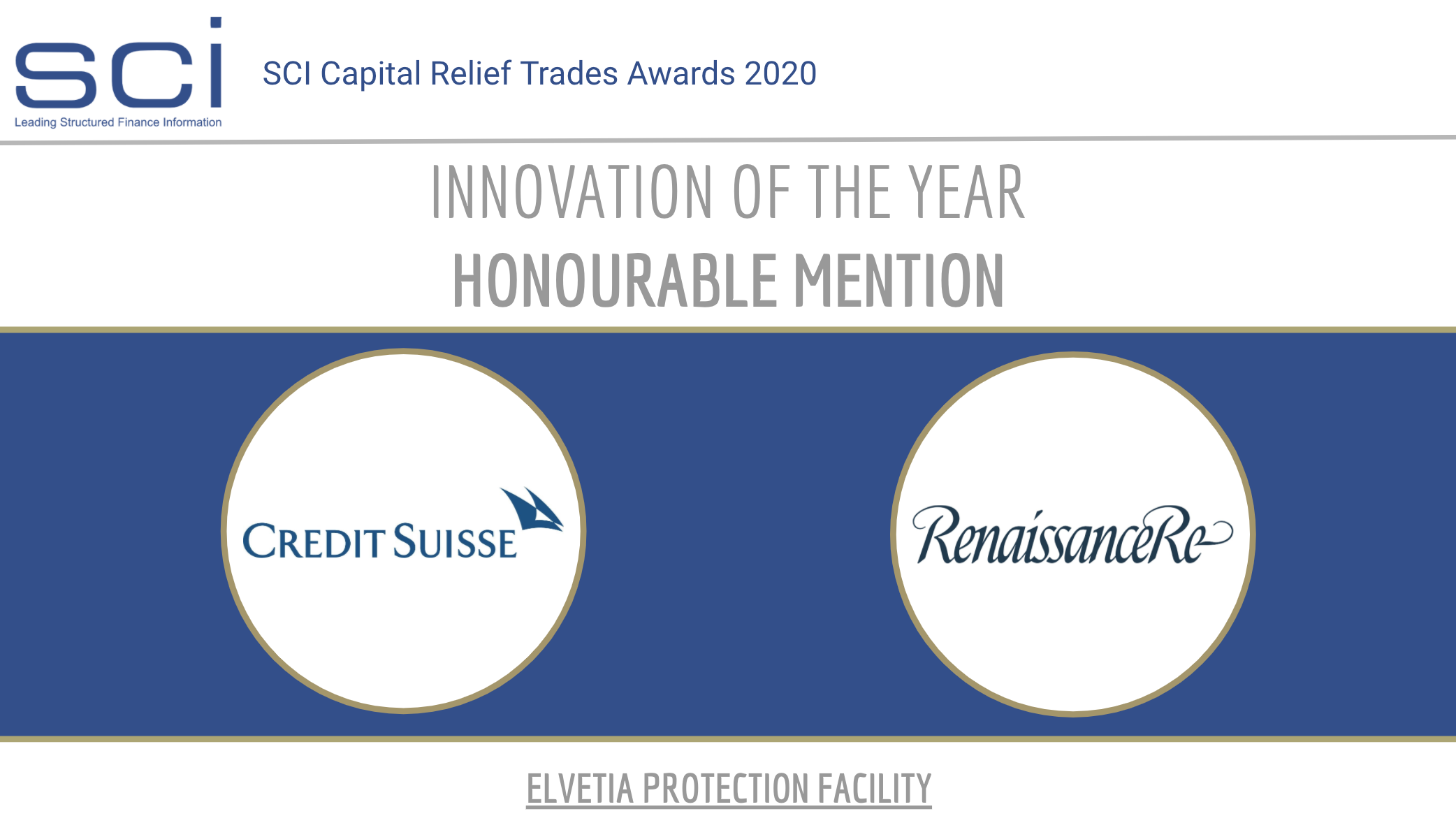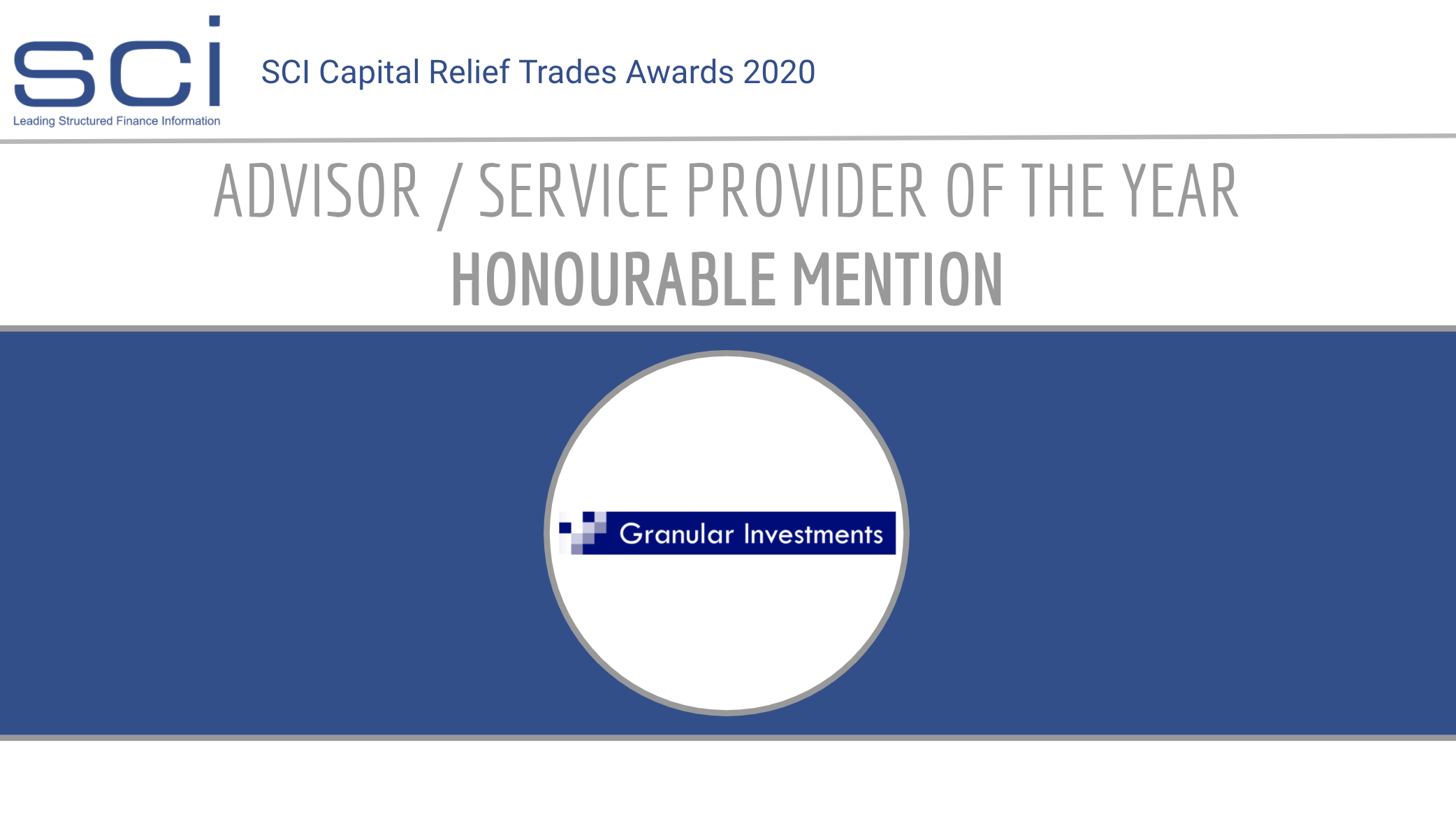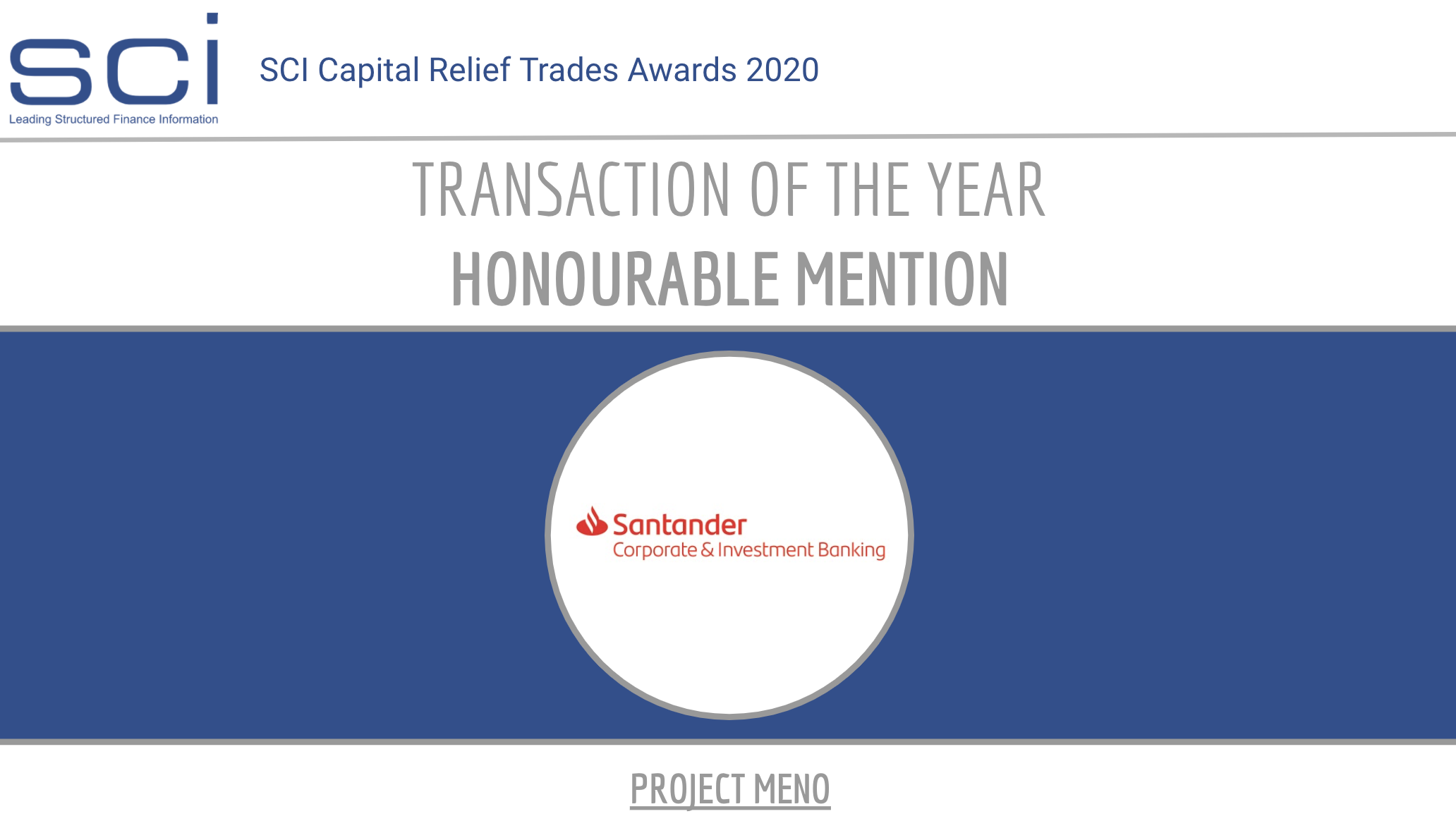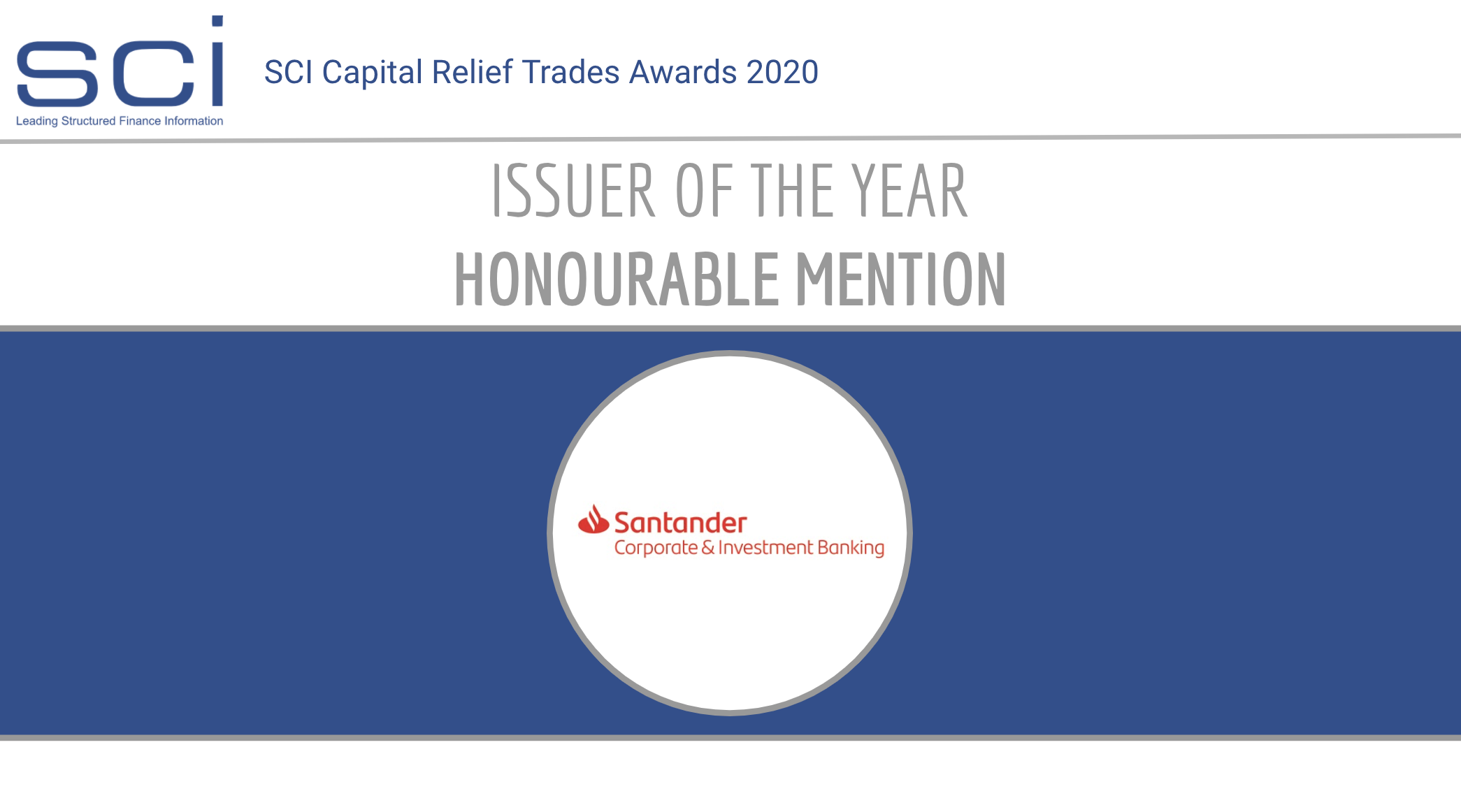 SCI Capital Relief Trades Awards 2019
To view SCI CRT Special Awards Issue 2019 click here